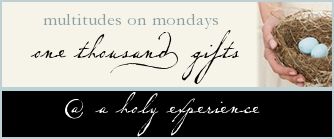 About Laurie Ashbach
Laurie has been creating Christian Symbolism Jewelry since 1992 under the name Arise Designs because it was simply time to wake up and do something.  Since then she has created 20 jewelry collections, and opened and operated a retail store called Vine & Branches Gallery from November 1998 to January 2008.  During its 10 years on the street VBG showcased the work of 90 local Christian artists.  At present Vine & Branches Gallery resides on the Web @ www.vbgallery.com.  Vine & Branches Gallery brings quality handcrafted and designed artwork to encourage and support your Christian walk.
In Side Out brings inspiration, background, Scripture, design process, construction and insight into the Arise Design creative process.
Personal Notes
There are times when all of a sudden the earth below you moves, and life as you know it will never be the same.  A time which requires a re-framing of all you thought you knew.  A seismic event when all that matters is the moment you are currently in.  Reality shifts, emotional search and rescue ensues, and then comes the hard work of recovery and rebuilding.
In the past 28 years since my personal earthquake, God has given me "more than all I could ask or imagine".  Ephesians 3:20  Out of disaster has come understanding and more questions, but the world is right side up, and I now try to live from a full heart.  "Man looks at the outward appearance, but the LORD looks at the heart".  This blog is dedicated to all those who seek to live from the In Side Out. May God bless your search.  He is ready, willing and so much more than able.
3

Comments
Leave a Reply