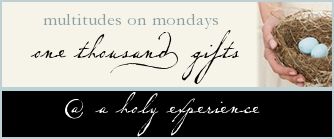 Life is full, some good, some hard…
so I continue to count gifts, and see the beauty…
A favorite shot from our trip to the Southwest:
3 gifts found bent down
103.104.105.  Gift of travel and refreshment: packing a suitcase, studying a map, knitting on a long drive

a gift stitched, hammered, woven: goodies for the grandkids

106.
107.
108.
3 gifts found outside
109. check out thousands of geese flying in this you tube video.

110. The stark beauty of White Sands National Monument in Alamagorda, NM

111.
gift at 11:30, 2:30, 6:30
112. Starting to hike the Gem Show – a sprawling city wide event with hundreds of locations

113. To Bead True Blue show – finding beautiful cables for necklaces and meeting an enamel artist I've only read about

114. a lovely anniversary dinner in Tucson celebrating 38 years

3 surprise gifts – unexpected grace
115. meeting people from all over the world and experiencing their culture and history through rocks, fossils and gemstones.  

Morocco – I didn't know they speak french!
116. China
117. Australia

Germany
India
Afghanistan
and ?
Everywhere you look there are crates, pallets and drums which brought exotic minerals to their tents – amazing.
a gift broken, fixed, thrifted
118.119.120.
3 times you heard laughter today
121. the incredible laugh of the guy at breakfast at the IHOP

122.123.
3 gifts in working
124. travel to the Tucson Gem Show

125. finding new materials to work with
126. being inspired
3 hard eucharisteos
127. Getting the courage up to descend 750 feet underground to explore the Carlsbad Caverns

128.
129.
3 gifts behind a door
130.131.132. hotels in which to crash every night

3 ways you feel God loves you
133. He hasn't forgotten me.  When you're lost yourself, it's hard to find what you're looking for.

134. His mercy is new every morning – you just have to keep waking up.

135. He'll guide your way, you just have to keep walking.

a gift in losing, finding, making something
136. fear burned

137. courage felt

138. work expressed: faith & fun

3 gifts in shadows
139. Welcome home icicles:

140.
141. How priceless is your unfailing love, O God! People take refuge in the shadow of your wings.  Psalm 36:7
3 gifts found giving/serving
142. giving up control in 1992 in surrender to God and today, a precious gift of our daughters baptism

143. after all these years, the whole family attending the same church – priceless

144. years of tears make a way for blessings abundant

In prayer,
Laurie
Joining with the Gratitude Community at:
2

Comments
Leave a Reply