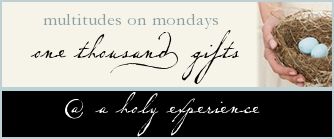 Dear Friends to Be,
It was a wonderful day in the studio.  January has brought with it the necessary tasks of inventory and paying sales tax, but I gave myself time to think today, and plan.  It felt so good to set sail in the new year with a new plan.  Setting up a graph with social media down the left, deciding when to do updates across the top, and thinking about advertising made me feel good.  Looking facebook, twitter, pinterest, this blog, Constant Contact e-marketing, selling on Etsy, and my two websites squarely in the eye, we came to some kind of terms.  How do you manage and take advantage of all the tools we have at our fingertips?  Good Question, and if anyone wants to offer their 2 cents in the comments, I would love to hear how you navigate!
Lists make me calmer.  If it's written down, I can deal with it, but if it swims around in my head it behaves like a shark, circling, circling, looking for a target.  My creative juices are always flowing, which can really be a problem, if you don't make some boundaries, so today, God willing I am committing to a new plan for the year.
*pin daily – because I really can't help myself
* fb pages will update weekly – there's always something being made around here
* In-spiredlife will post on Mondays with the Ann Voskamp's Gratitude Community in giving thanks, and I want to meet and connect with all of you creatives on Fridays at Studio JRU.
* Constant Contact Emails will go out monthly with fresh news
* Etsy will continue to grow
* vbgallery.com will be refined with an emphasis on Arise Designs Jewelry, it's symbols of faith and new creative work
I would love for you all to keep me accountable, or at least give me a nudge with a comment once in awhile, and I would love to hear how you flow through your days, weeks and months each year.  Contact me anywhere – here's a list.  I look forward to hearing from you.
Blessings,
Laurie
facebook:  Arise Designs

2

Comments
Leave a Reply